FN Bourrasque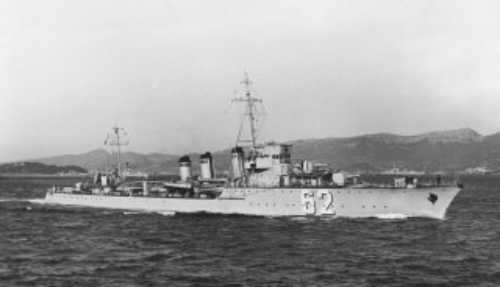 same class as the FN Sirroco above
Navy
The French Navy
Type
Destroyer
Class
Bourrasque
Pennant
Built by
At. & Ch de France (Dunkirk, France)
Laid down
12 Nov 1923
Launched
5 Aug 1925
Commissioned
23 Aug 1926
Lost
30 May 1940
Loss position
51.15N, 02.33E
History
Bourrasque was sunk on 30 May 1940 near Nieuport after being mined and finished off by German artillary fire.

(Capitaine De Fregate Robert G.A. Fouque) with the loss of 31 crew




The ship was participating in the evacuation of Allied soldiers from Dunkirk.




The wreck lies in 25 meters of water in position 51º14'58"N, 02º33'02"E.