HMS Stayner (K573)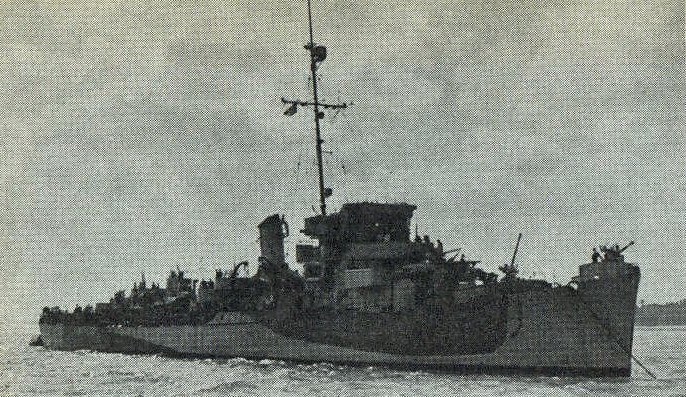 Navy:
RN
Type:
Escort Destroyer
Class:
Captain
Pennant:
K 573
Built by:
Bethlehem-Hingham Shipyard Inc. (Hingham, Massachusetts, U.S.A.)
Laid down:
22 Sep, 1943
Launched:
6 Nov, 1943
Commissioned:
30 Jan, 1944
History:
Assigned USN pennant DE 564 but not named.

Returned to the US Navy on 24 Nov, 1946. Scrapped.

Noteable
5 Aug, 1944
The German submarine U-671 was sunk at 0200hrs on 5 Aug 1944 in the English Channel south of Brighton, in position 50.23N, 00.06E, by depth charges from the British frigate HMS Stayner and the British escort destroyer HMS Wensleydale.