USS Redmill (K554)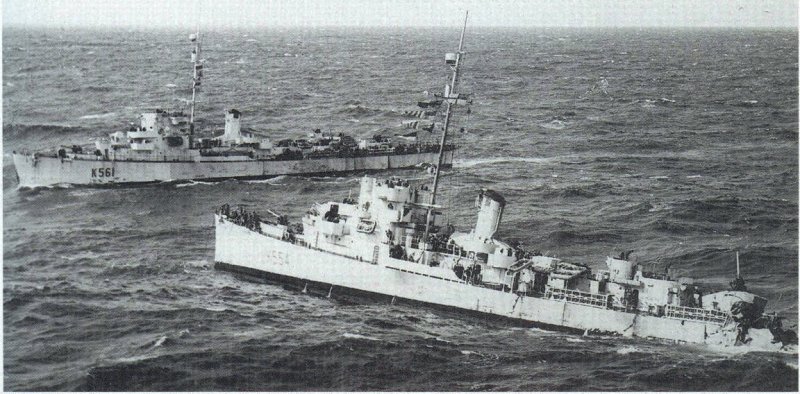 Navy:
RN
Type:
Escort Destroyer
Class:
Captain
Pennant:
K 554
Built by:
Bethlehem-Hingham Shipyard Inc. (Hingham, Massachusetts, U.S.A.)
Laid down:
14 Jul, 1943
Launched:
2 Oct, 1943
Commissioned:
30 Nov, 1943
History:
On 27 April 1945 HMS Redmill (Lt. J. Denne, RN) was torpedoed by the German submarine U-1105 west of Ireland in position 54.23N, 10.36W. She was hit by a Gnat torpedo and had 60 feet of her stern missing. She was towed to Lisahally and declared a total loss. Returned to the US Navy on 20 January 1947 and scrapped.

Assigned USN pennant DE 89 but not named.

Hit by U-boat
A total loss on 27 Apr, 1945 by U-1105 (Schwarz).