HMS Lawford (K514)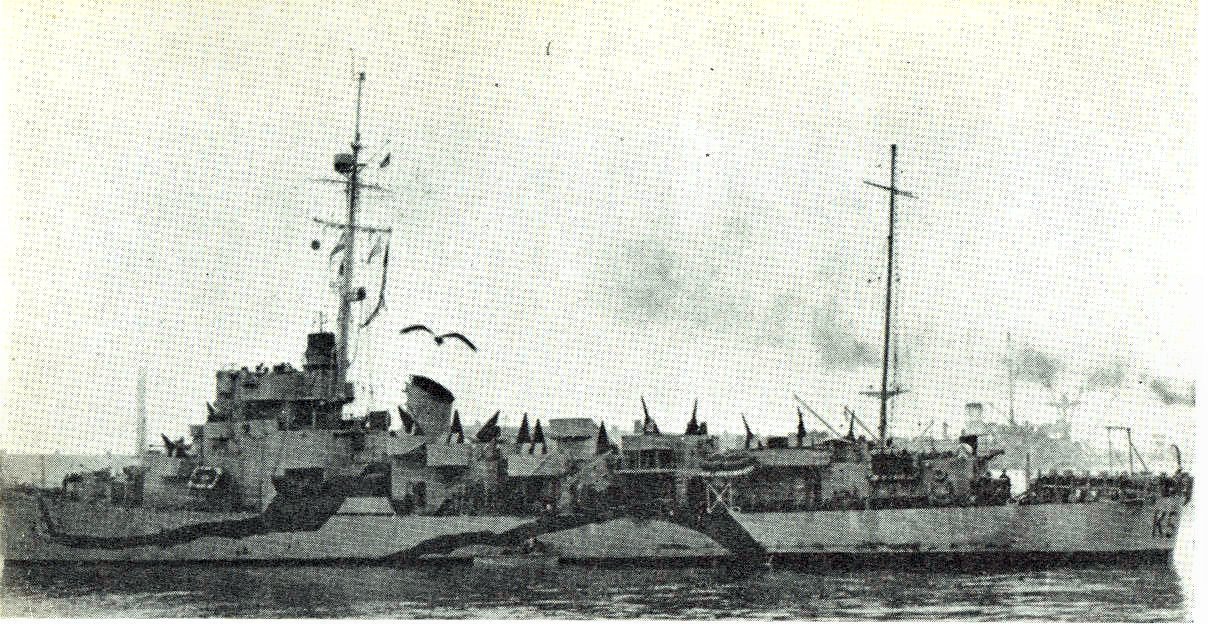 Navy:
Royal Navy
Type:
Escort Destroyer
Class:
Captain
Pennant:
K 514
Built by:
Boston Navy Yard (Boston, Massachusetts, U.S.A.)
Laid down:
9 Jul, 1943
Launched:
13 Aug, 1943
Commissioned:
3 Nov, 1943
Lost:
8 Jun, 1944
Loss position:
49.26N, 00.24W
History:
HMS Lawford (Lt.Cdr. M.C. Morris) was sunk on 8 June, 1944 off Normandy by German aircraft while serving as headquarters ship.
The wreck lies in 21 meter of water in position 49º25'43"N, 00º23'47"W.
Former name:
Assigned USN pennant DE 516 but not named.