HMS Holmes (K581)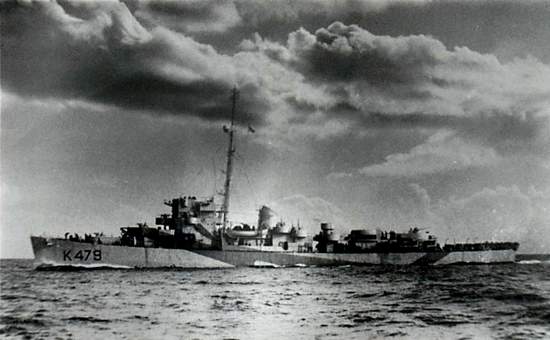 Same Class as HMS Goodall above
Navy:
Royal Navy
Type:
Escort Destroyer
Class:
Captain
Pennant:
K 581
Built by:
Bethlehem-Hingham Shipyard Inc. (Hingham, Massachusetts, U.S.A.)
Laid down:
27 Oct, 1943
Launched:
19 Dec, 1943
Commissioned:
31 Jan, 1944
History:
Assigned USN pennant DE 572 but not named.
8 Mar, 1945
The British merchant Lornaston is torpedoed and sunk by the German submarine U-275 in the English Channel in position 50º35'N, 00º30'W. The British frigate HMS Holmes (Lt.Cdr. P.S. Boyle) and the British tug HMS Palencia together pick up 48 survivors.
Returned to the US Navy on 3 Dec, 1945. Sold for scrap in Oct 1947.