HMS Walker (D27)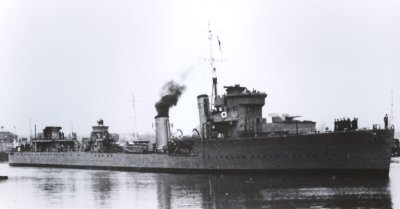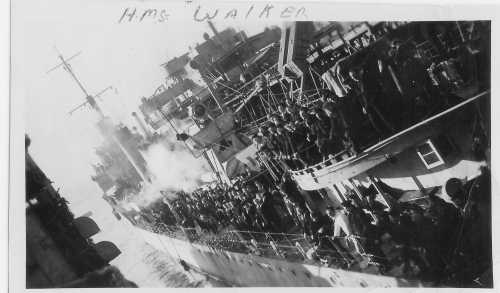 Photo taken by Charles James Sadler, RCNVR. First Class Stoker, Official.
Navy:
RN
Type:
Destroyer
Class:
Admiralty V & W
Pennant:
D 27
Built by:
William Denny & Brothers (Dumbarton, Scotland)
Laid down:
26 Mar, 1917
Launched:
29 Nov, 1917
Commissioned:
12 Feb, 1918
History:
Reconstruction to Long Range Escort finished in May 1943.

Sold to be broken up for scrap on 15 March 1945.